20 years growing, learning and evolving.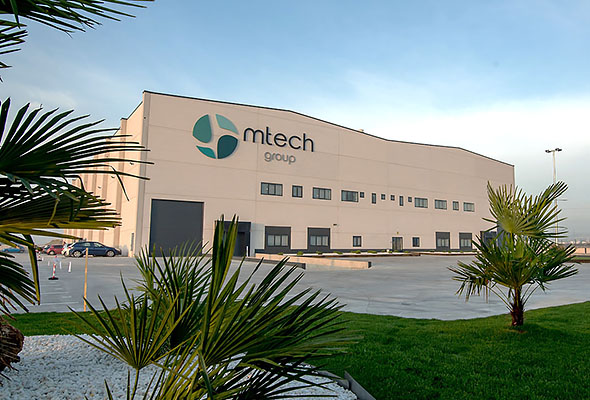 Mtech Group is a Spanish company founded in 1999, dedicated to the engineering and manufacturing of electrical panels in the Energy, Renewable and Railway sectors.
With effort and a strong strategic vision, Mtech Group grew from a small workshop of 400 m2 in 1999, dedicated to the distribution of electrical material, in Getafe- Madrid, to have in 2021, with facilities of more than 5,000 m2 in Pinto- Madrid.
The Mtech group currently consists of 5 companies:
Growth and expansion



Over the years, our company has evolved in a very positive way in the sector, consolidating and expanding an important list of companies, which today form our clients.
Aware of the market's need to optimize costs and resources, with the intention of complementing our services and offering comprehensive electrical solutions, in 2005 we created a new company oriented to the manufacture and design of customized electrical panels and assemblies in series, expanding our facilities by 350 m2, with the construction of a warehouse located in Getafe.
In August 2010, our impetus for development and the demand of our customers, push us to move our companies together, with the construction of a warehouse of almost 1,500 m2, which we provide with all the necessary means to continue carrying out our activity with all the guarantees of success.
Business transformation plan
With the beginning of 2018 we started a business transformation process with the aim of optimizing our resources and undertaking a growth strategy that could place us in a leading position in the sector.
Some of the changes we have faced since the beginning of this stage are:
Our headquarters 
Facilities that are one of the main tools for communicating the business transformation process and the level of progress we are at. Facilities with a surface area of 5,000 m² and almost 10,000m² of land, equipped with the latest technical resources:
Contact us and you will receive an immediate response from us!